The Guardian is asking readers to support a new series on why motherhood in the US is more challenging than in any other developed country and what we can do about it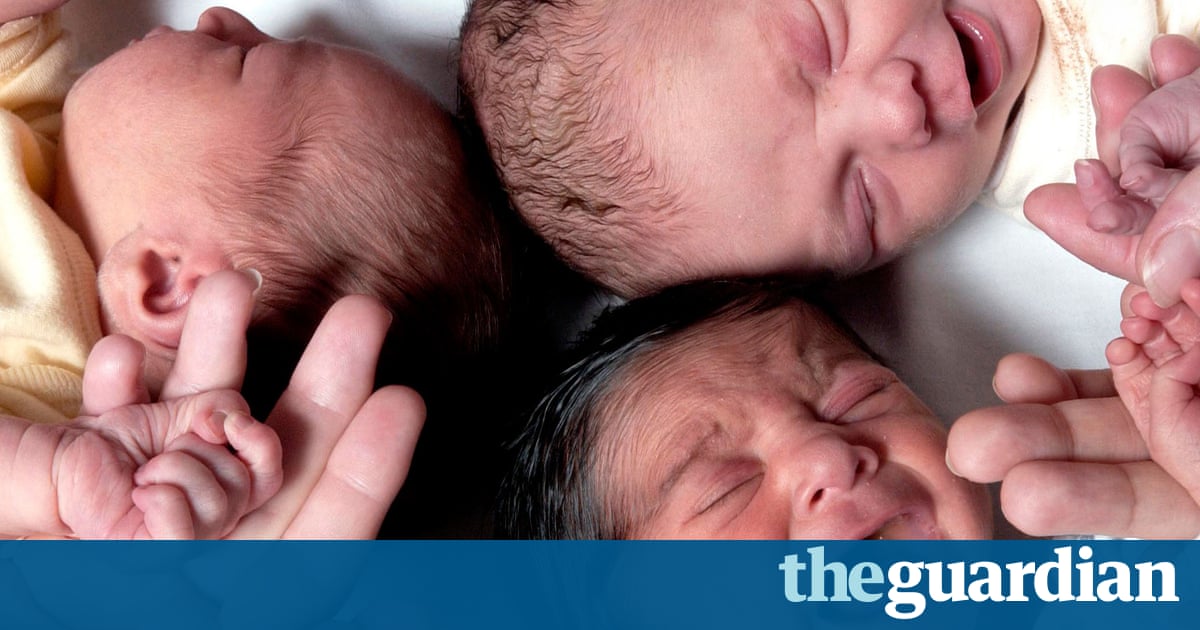 Your salary scarcely covers childcare, but your coworkers give you side-eye when you leave at five. Even if you're lucky enough to have a partner who helps around the house, you're still the one who knows when your kid needs new shoes- and remembers to buy birthday presents for other people's kids. If you ensure one more photo of old white humen signing a law about what women can do with their bodies, you'll screaming. And don't get us started on maternity leave.
It doesn't have to be this way.
Today, we're launching The Mother Load, a series exploring why motherhood in America is more challenging than in any other developed country- and what we can do about it.
Over the next months, we'll tap the Guardian's network of global correspondents to illustrate just how much of an outlier America is. For starters, the US is the only country in the developed world that doesn't have mandatory maternity leave, forcing a one-quarter of new mothers to return to work within two weeks of giving birth. The cost of full-time childcare is 85% of the median cost of rent in some regions, leading too many women to leave the workforce to look after their children. And perhaps most alarming, the US has the worst maternal death rate in the developed world- and the rate of women succumbing from pregnancy-related complications is actually rising.( For some girls, their best shot at receiving maternity care in America is incarceration: they've got better access to care in prison than outside of it .)
If the work of parenting in this country feels overwhelming, welcome to the club.
But as this series will uncover in depth: it's not you, it's them. Truly. The crushing levels of stress so many parents endure is largely due to structural problems reinforced by our politicians, employers, and the entrenched systems governing everything from healthcare to education.
If we want to fight this, we can.
We can't do it without humen. Fathers are important partners in this battle and the most promising solutions will create support for all mothers. We'll strive to show parenthood in all its diversity, sharing perspectives from same-sex couples, single mothers, and adoptive families. But women still shoulder an outsized load of the parenting in America- and the name of our project reflects their unique battles. And as mothers of coloring, lower-income moms, and immigrant moms know too well, the less privilege you have, the greater your burden.
This isn't a project about complaints. It's about solutions. We'll offer guidance on how to share the mental load of parenting with your partner and how to talk to your boss about mother-friendly policies. We'll look to other countries for lessons: How did Finland become the only nation in the world where men spend more time with their small children than girls? And what can we learn from France's maternity care system- a system where nurses build home calls after a baby is born? We'll introduce you to men who are fighting for their right to parent and transforming their workplace cultures.
But we'll also celebrate our resilience, ingenuity, stamina, and good humor with comics and personal essays. We want you to get involved. We're asking our readers to participate in two soon-to-launch columns" My worst motherhood moment", and" How we make it work", in which couples and families from around the world will share personal examples of what they do to divvy up the load of parenting. We'll publish our favorites.
What are we missing? We want to hear from you. Contact us at motherhood @theguardian. com
Read more: https :// www.theguardian.com/ us-news/ 2017/ dec/ 04/ the-mother-load-guardian-editorial-help-us-donate