The novelist Christopher Fowler and his father were never close in fact, they barely had a relationship. One day, he asked his mother why he was so aggressive and angry, and suddenly everything made sense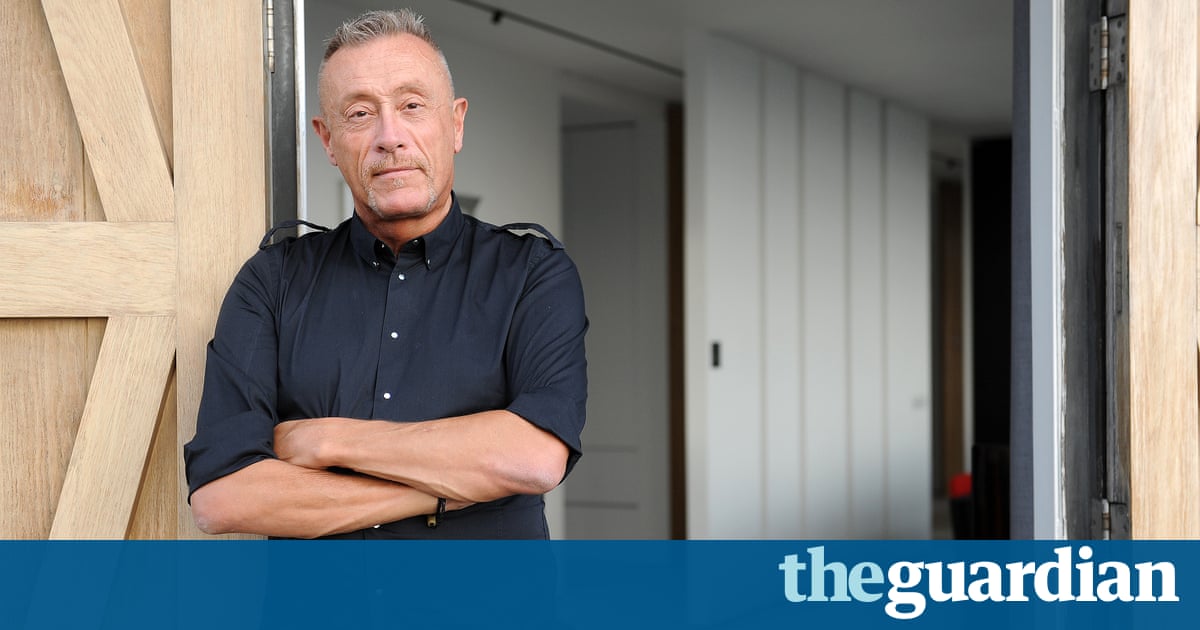 The first time I touched my father was the day I cut his hair. Bill sat very still with his back to me, rigid and upright on a stool, a towel tied around his throat, and remained very quiet while I trimmed the white tufts behind his huge ears with kitchen scissors. My fingertips could feel the warmth of his neck. His creased skin was much softer than I had expected. It had always looked like approximately hewn granite. As I finished cutting the last strand, I lowered my hand so that my thumbs brushed his wrist. It was the only time in my life that I remember touching him. Two days later, he died.
Children take sides, whether they mean to or not. From an early age, I had sided with my mother, who was bookish and lonely. My father was a hard Tory who believed so strongly in being independent that he refused to accept anyone's help. Even when he was out of work, Bill would not go on the dole because he considered it immoral to do so. Only layabouts accepted handouts. His mantra was:" When you have family, you don't need anyone else ." But we didn't even have family- we were just people living under the same roof.
It seemed to me that my father was scared of living. Once he gave me a warning. I was holding a torch in place while he attempted to re-thread fuse wire in its ceramic block, and had momentarily lost concentration." One day, when you're grown up ," he angrily told me," all the illuminations will go out and you won't know how to mend a fuse, and the blackness will close in around you and there will be nothing you can do about it but sit in total darkness, where anything can happen ."
He believed that if you couldn't do everything by yourself, you were weak and deserved to fail.
Bill's notions weren't mine, and we fought so much that it seemed likely that he might attack me. I was imaginative, creative, impractical- a cuckoo in the nest. How, he wanted to know, would I ever find suitable employment? This was in the 70 s, times that were not suited to imagination. The social framework of the past was being destroyed, and no one knew what would replace it. Bill was convinced that if we all merely maintained our heads down and worked harder, things would come right. But I knew he had lost his task once before, and things hadn't come right at all.
As we couldn't afford to renovate our terraced house, Bill would try to do everything by himself- or worse, would get me to help him, which spelled certain doom. He would tell me to put away my notebooks and force me to hold bits of hardboard covered in Bostik and G-clamps, but my attention always drifted. No job was ever properly finished, and it seemed I was somehow to blame.
I wasn't frightened of my father; I didn't understand him. I felt him to be a coward, and he gradually diminished in my eyes.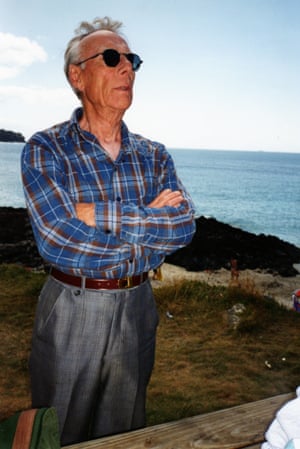 Read more: https :// www.theguardian.com/ lifeandstyle/ 2017/ oct/ 07/ christopher-fowler-novelist-father-angry