Im in the vanguard of gender-evolutionary change, and backing her all the way so why do I feel like a failing?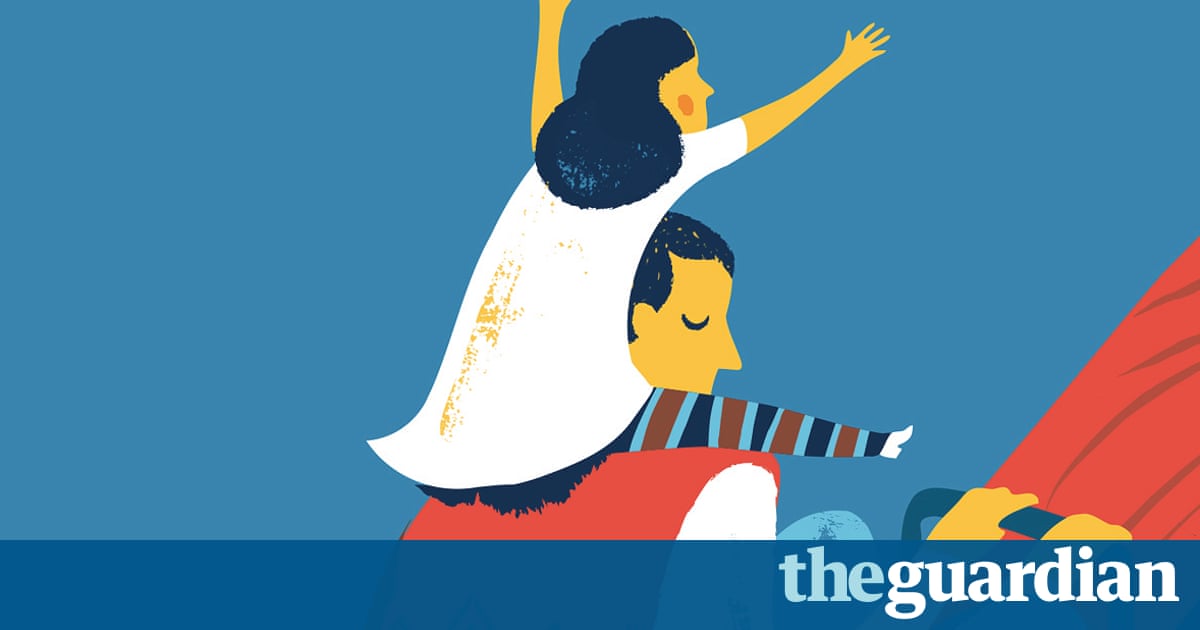 My wife and I are on conference call with our accountant, Ronnie. Ronnie works from a home office on 57 th Street, looks a little like Larry David and has the kind of brusque New Yorker manners that border on the brutal.
"Kate," he says, his voice tinny on speakerphone," it looks like you've had another great year. And those pensions are actually starting to look good ."
My wife smiles modestly.
" So, Tom ," Ronnie says with an ominous pause," I believe the return is good, although we're in a little danger of the government taking the position that what you do, basically, is a pastime ."
" A pastime ?" I say, weakly.
" Yeah, the Hobby Rule, it's called. You got your stamp collectors, your comic book collectors, they go to conventions and then they sell some of their stuff. It's really simply a pastime. I know yours is not a hobby – you're a published author- but there's nothing stopping them saying,' Well, Tom basically is just writing because he enjoys it .' If you're not making any fund, they won't let you write off loss ."
" I ensure ," I say, wrestling a mixture of hurt pride and indignation." But don't they understand the idea of the business that's just had a bad year ?"
" You can have a bad year ," Ronnie tells me." You can't have a consistency of bad years. If you're in the real estate business, yes, you can lose fund, but you can't … You can't live on … If you were single, on your own …." He is having problems spitting out the actual amount I earned." You can't live on that ," he says finally.
My wife gives my hand a squeezing." Come on, you were writing two books and taking care of business with Juliet ." Juliet's our three-year-old." Do hobbyists write for the New Yorker ?"
I've been freelance long enough not to dwell on this setback. Soon, I am joking about the conversation, taking an inverted pride in the story with each retelling- a stamp collector! A bad year, yes, but a bad consistency of years!- until Kate starts to frown. It's a familiar ritual for us: me joking my way out of how wounded I am, my wife maintaining a watchful eye to see if the jokes are going to turn serious again.
Secretly, I wonder if we haven't turned into one of those couples where the wife is always building excuses for her husband:" Oh well, he was never a Master of the Universe type ." Or:" He's good at maths ." I know I have no cause for grievance. Who could ever complain about a wife who earns six times more than them( actually, last year it was more like 100 times more than I did, but we'll leave last year out of it, OK ?). The company where she is vice-president pays for everyone's American healthcare; the mortgage is in her name, because my credit rating is nonexistent, and she pays more of it than I do. Her hours are brutal: from 9am to 8p m, sometimes later, which means she doesn't have time to get our daughter to school and arrives home merely in time for her bath.
That leaves me in charge of get Juliet ready for nursery, picking her up mid-afternoon, then running the indicate- park, play-dates, dinner, bath- until Kate comes back from work. When she goes away on a business trip, I take over full day. We have a thoroughly modern marriage — "post-heroic", in the words of historian James MacGregor Burns. I thrill to my wife's victories at work as much as I used to thrill to my own, and offer good advice when it comes to negotiating her office politics. But as jazzy and loose-limbed and modern as my marriage sometimes makes me feel- looking after our daughter while my wife goes to march against Trump on inauguration day! Pointing out which pink pussy hat is mommy on the TV!- this only heightens the small pinch of disgrace I feel whenever a waiter returns Kate's Amex card to me rather than her in a restaurant. Or when our accountant compares my livelihood to that of a hobbyist. What are these burp from my reptile brain?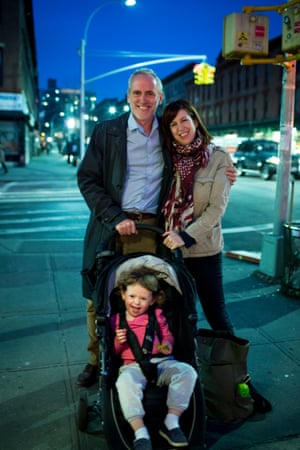 Read more: https :// www.theguardian.com/ money/ 2017/ oct/ 14/ money-and-marriage-wife-earns-1 00 -times-more-than-me-tom-shone