The letter you always wanted to write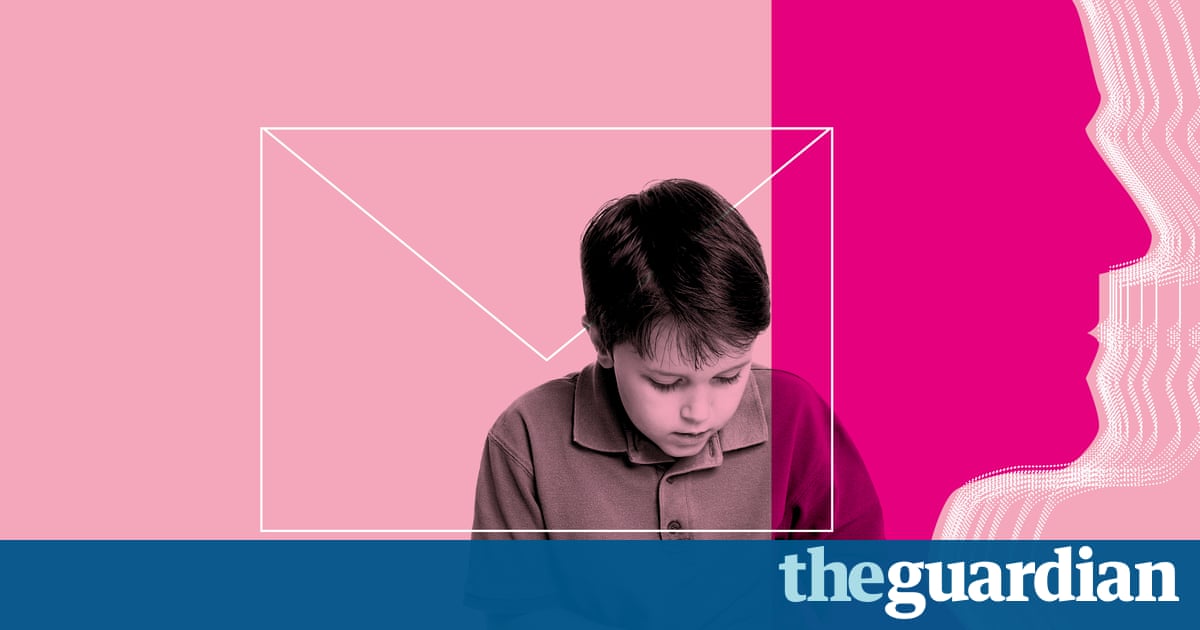 I was a curious eight-year-old boy when I find my mum's diary on the dining-room table. Naturally, I opened it. Merely interested in her experiences of raising me, I skipped the other entries. The first mention of you was how you were absent at my birth, with only the nurses and my godmother to support my mum. You had ensure me when I was a few days old. Soon after, you denied I was yours and said you didn't want me in your life. This was when the penny- and the diary- dropped. I acknowledged what my heart knew: unlike most of my friends, I didn't have a father-son relationship.
At this point, Mum caught me reading and I fled to my bedroom, pushed my face into my pillow and wept sore, heavy tears. She comforted me and said she would do her best to reunite me with my dad.
Our first encounter came less than a year after that incident. You gave me a video game console and cooked me an omelette. I know that's a minimal account, but so was your effort to show interest in how your near-decade absence had affected me. I couldn't enunciate it at that time, but the material gifts would never fill the void of wanting to know why I was not worthy of your time, love and energy. Nevertheless, in your eyes everything was OK.
These brief visits continued through my early teens, and you even managed to regularly pay some fund into Mum's bank account( which formed my pocket money ), and sent birthday presents. All of this stopped when I was 16. Who knows why? My mum thinks it's because I forgot to thank you for a gift. However, before this happened you planned to visit and I remember cleaning the house from top to bottom. You called on the landline and I, use the downstairs handset, earwigged on the conversation you had with Mum.
You lacked empathy and your words were married to excuses: not one apology was given for your no show.
Silence reined in our relationship until I was 21. Mum called and asked me to guess who had contacted her: my first guess was bang on. You had been diagnosed with a terminal illness and wanted to reconcile with me. By this point, rancour and indignation were my mainstay whenever I thought about you; I had to let you know. I rapidly wrote down a short and( not so) sweet letter to make it explicit that I didn't want to speak to you ever again. The little son who shed tears over feeling unwanted by his father, who missed out on the love, care and nurturing of a papa, took this opportunity to explain the effects of his absence. I addressed the elephant in the room.
Time passed and family members convinced me to see you. We picked you up and you sat in the back of the car, big-fisting me as if we were best friend. You were willing to indulge everyone with talk of your illness but never as much as mentioned my letter. I foolishly glossed over my hurt feelings and pretended it was OK. I was wrong.
I sent you a video expressing my rage, hurt and pain. A response, at last, is what I got, illuminating your immaturity, ignorance and haughtiness in a way that the younger me couldn't have perhaps digested. Amazingly, this was a big relief, because I finally realised I hadn't missed out on anything from you at all.
Anonymous
We'd love to hear your stories

We will pay PS25 for every Letter to( please write about 600 -7 00 words) we publish. Write to Family Life, The Guardian, Kings Place, 90 York Way, London N1 9GU or email family @theguardian. com. Please include your address and telephone number. We are only able to reply to those whose contributions we are going to use
Read more: https :// www.theguardian.com/ lifeandstyle/ 2018/ jan/ 06/ a-letter-to-my-immature-ignorant-and-haughty-dad-with-nothing-to-give